Behaviour Management
Behaviour management is a tricky one and sometimes it can seem like absolutely nothing works – whether your child is in his or her terrible twos or just a difficult teenager. But did you know that taking just 15 minutes a day to play exclusively with your young child without any distractions can encourage good behaviour? And that if you nag less and communicated with your child more, you can forge a strong bond that weathers their adolescent hormones? It really comes down to building rapport so your child feels loved and supported.
Digital Literacy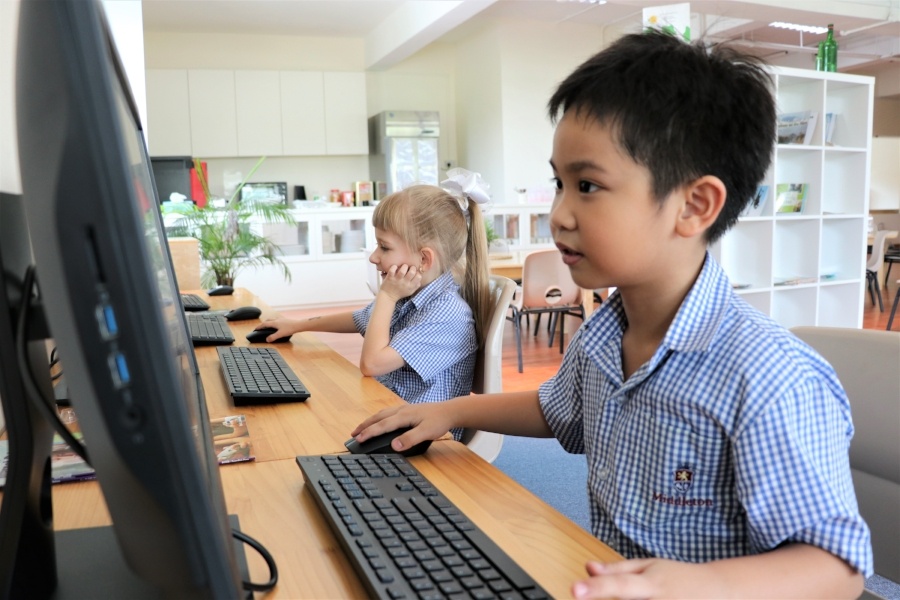 Tech tools are great. Our children can easily find the answers to almost anything online, picking up skills that were once only accessible to professionals, such as creating videos and editing photos. But going online can be as dangerous as it is educational. There are sexual predators, questionable content, even fake news and the possibility of bullying. As parents, how do we keep our children safe?
Teaching and Learning
Because we want to give the best to our children, their education is of the utmost importance. But how do we know what is best suited to our child? Should they go for the IB Diploma, or take the A Levels? And as technology advances, how can we equip them with skills for jobs that are unknown to us? And what exactly is Reggio Emilia?
Communicating with your Child
This can feel like an uphill task, especially as your child grows older and you're no longer his or her sun and moon. But the key to communicating with children, we've found, is respecting them as individuals. This works for toddlers and teenagers!
Health & Nutrition
As parents, we worry. About whether our child is sleeping enough, eating well, feeling happy, or if school is too stressful and would there be a hand, foot and mouth disease outbreak? Sometimes, we even wonder if we're right in letting our boys cry. In this section, we cover topics from getting children to eat healthy, to physical activities the whole family could do.
Have a picky eater? Introduce the concept of eating like a rainbow to the children. 'What colours do you see on your plate today? Now that is 3 out of 7 colours of a rainbow!
Denise Teo, Pedagogue at EtonHouse
Coping with Changes
They say change is the only constant. But change can affect us as adults and can be overwhelming for a young child. Their lives change when they start preschool, transition to primary school, say goodbye to friends and make new friends, when they gain a sibling or when the family uproots itself to a new country. Sometimes, it's also about teaching them resilience.
Managing as a Parent
We've talked about your child, now it's your turn. With children, it can sometimes feel like your focus has shifted and you've neglected yourself. Time slips away from you, you're tired, frustrated and maybe have not had a date night in ages. Here are some tips to manage your time and your emotions so you can still feel like yourself.
Something I am conscious of, even today, is to never argue in front of our children. Children need to grow up in a loving, safe and warm environment, not one that is filled with tension and stress.
Mrs Ng Gim Choo, Founder and Managing Director of EtonHouse
Subscribe to our Blog
Receive regular parenting and education updates from the EtonHouse Blog.
Subscribe Here!