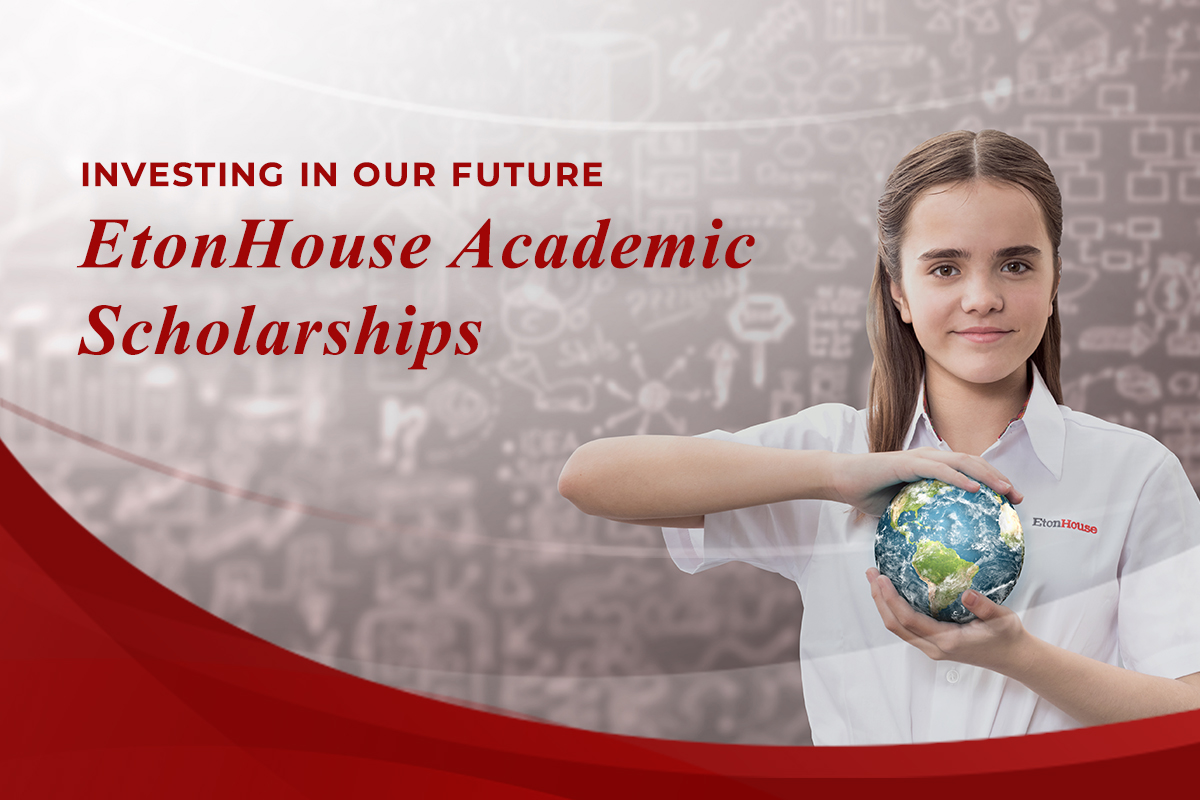 EtonHouse offers academic scholarships for the IGCSE and International A-Level Programmes at EtonHouse International School at Orchard.
The scholarship grant covers capital levy and school fees throughout the duration of the course. This amounts up to an estimated $36,000 per year for IGCSE or $39,000 per year for International A-Levels over 2 years to be renewed on a yearly basis (see EtonHouse Orchard fees by year level) and based on the scholarship level awarded.
To maintain the scholarship, students are expected to exhibit exemplary behaviour, maintain a minimum predicted grade A for IGCSE or a minimum of grade A per subject at International A-Levels. They should also actively contribute to the school and the immediate community.
IGCSE / International A-Levels Scholarship Criteria - New Enrolments
Scholarships are available to new students enrolling into Year 10 for the IGCSE Programme, and Year 12 for the A-Level Programme at EtonHouse International School Orchard
Four levels of scholarships with tuition fee reductions of 25, 50, 75 or 100%. The level awarded will be determined by the school.



Scholarships only cover the tuition fees. Scholarship recipients will cover the costs of any incidentals such as uniforms, books, trips and educational visits.
For successful 100% Scholarship applications
For successful 25, 50 & 75% Scholarship applications

The application fee of S$600.00 (before GST) will be credited in the initial school fee invoice

The enrollment fee of S$2,000.00 (before GST) and other administration costs will be waived.

If the application is successful, 50% of the enrollment fee of S$2,000.00 (before GST, one-time payment for securing a place) will be required. Other administration costs will be waived.
A family can only receive a maximum of

one

scholarship.
All scholarships are awarded for

one year

and may be renewed if all original application requirements have been met. This includes the conditions:

The recipient has maintained the achievement level appropriate to the type of scholarship awarded.

There has been no disciplinary action at the level of a suspension or greater.

The school has received a scholarship renewal request by the published due date.

The scholarship can be revoked

at any time should the school determine that the application included false statements.

if the scholar fails to meet the required expectations of the scholarship award or noticeably fails to keep up with the level of his or her capability.

if the recipient fails to be a role model for their peers and does not demonstrate a high level of commitment to their studies. At least one formal warning in writing will be given to the student and the parents prior to the withdrawal of the scholarship. In the case of extreme disciplinary measures, the scholarship may be revoked without any prior written notification.

All decisions regarding scholarships are made in private by the school leadership team and are final. No appeals or requests for justification will be accepted.




| | | |
| --- | --- | --- |
| Type | Category | Example |
| A | Overall academic excellence | A student with sustained excellent overall academic results in all subject areas. |
| B | Exceeding in an academic discipline | A student who has demonstrated excellence in an academic discipline - for example, achieving an outstanding result in an academic competition, such as Math Olympiad. |
Exclusions and Limitations
Excluded from the scholarship are:
Children of employees or children of relatives of employees of EtonHouse

Families who already have a scholarship or other form of a grant for the same child, awarded by other public or private entities.

Beneficiaries will be completely or partly exempted from paying the school fees, and under no circumstances will the scholarship mean that money payments will be made to the beneficiary.
Application Requirements
Students applying as a new enrolment to EtonHouse International School Orchard may apply for a scholarship at any time prior to enrolment.

Applications should reach us before the Easter break on or before the 28th March 2024 for admission into the next school year that starts in August 2024.
A copy of previous school reports/certificates/transcripts must be submitted (new AND existing EtonHouse International School Orchard students).

Fully completed scholarship application form.

All applicants are required to pay an application fee of S$600.00 (before GST). This one-time payment for registration/application is non-refundable.

Evidence that the student has attained a Level B2+ in English on the CEFR framework.

A personal statement (essay) explaining why the student believes they are deserving of the scholarship.

A letter of recommendation from a Teacher or the Principal at their current school.
Apply for the EtonHouse Scholarship for AY2024/25
Please note that the scholarship applications for AY2022/23 are closed.
Glimpse Into Our City-Centred School
What Sets Orchard Apart?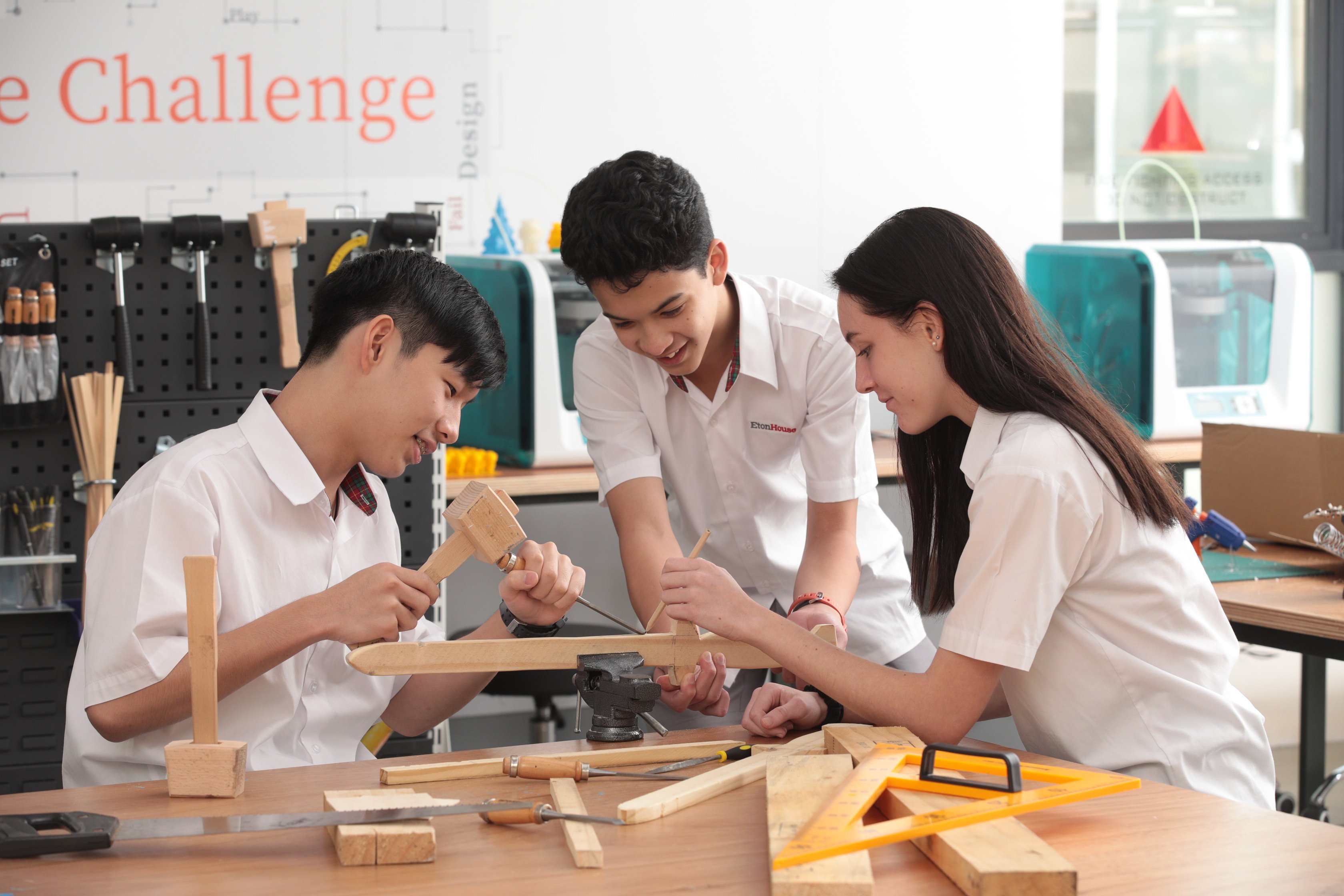 22ND-CENTURY EDUCATION
Designed to nurture creativity and critical thinking skills, the school's curriculum, international staff team and environment develops your child to push learning boundaries, scale new heights, and prepare them for the real world.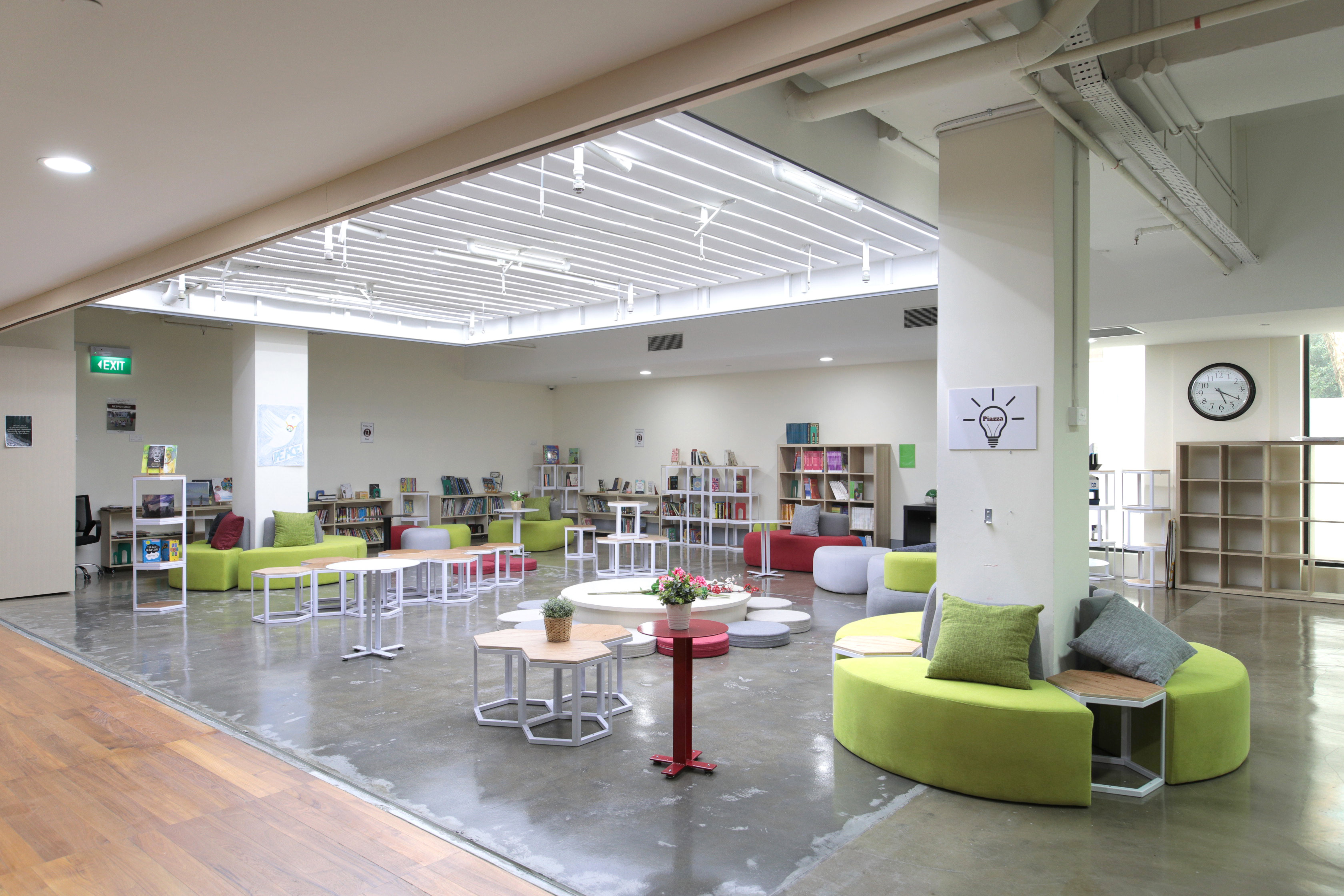 CITY-CENTRED LOCATION
Located in the heart of the city, opposite St. Regis Hotel, the campus is a modern facility and the only international school on Orchard Road, offering families a central and convenient location for their children's schooling.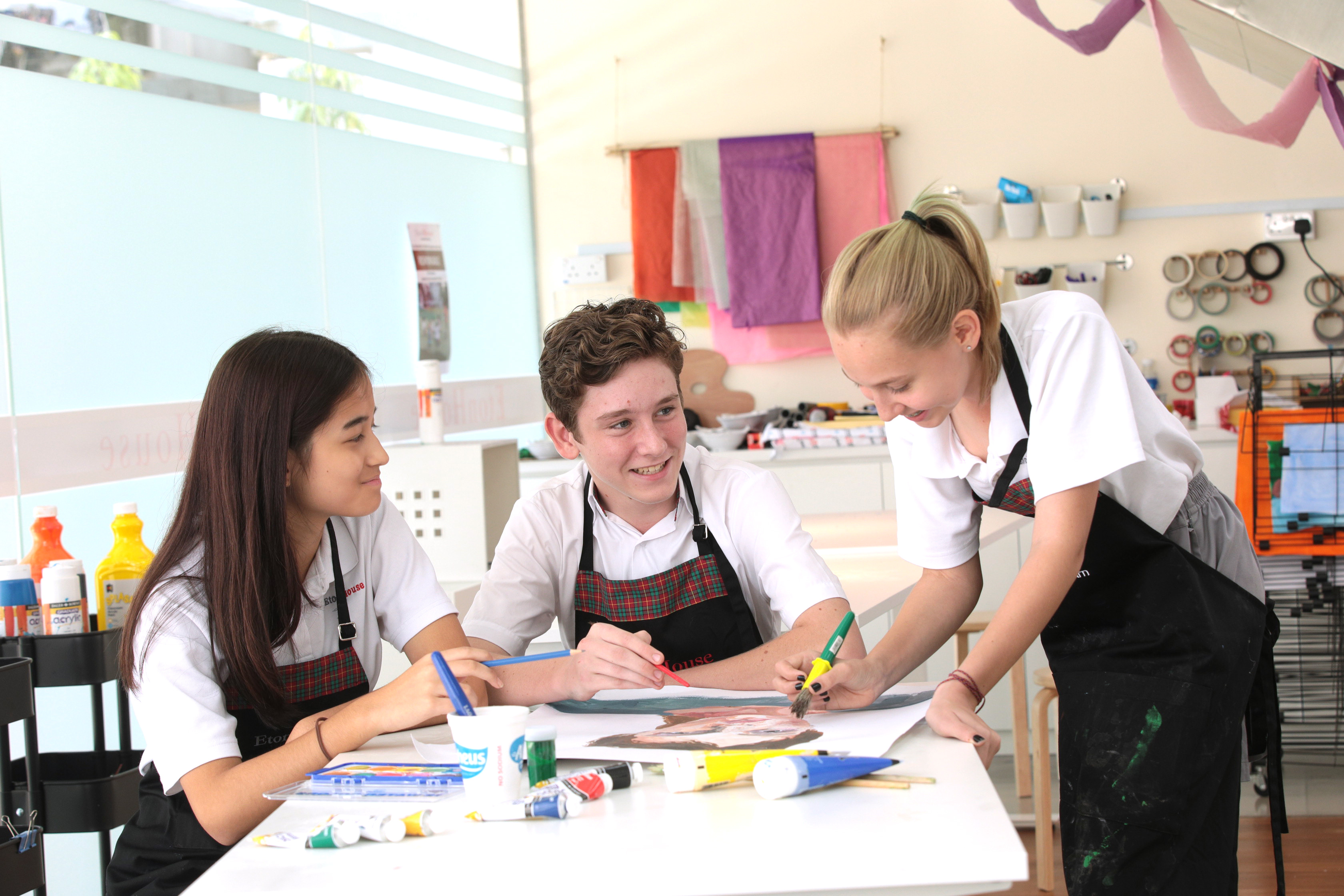 BOUTIQUE AND EXCLUSIVE
The school's ethos is centred around strong pastoral care within the small and boutique nature of the campus. Families can look forward to a school where rich interactions between the staff and students will form the basis of the curriculum and programme being offered at all levels.