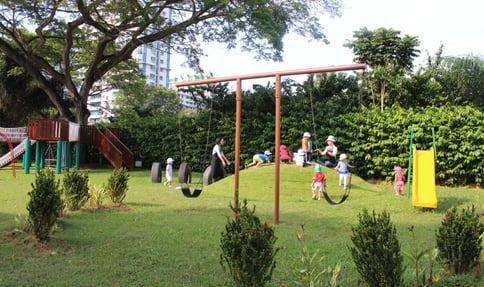 EtonHouse Pre-School Mountbatten 717 caters for children from Pre-Nursery (18 months) to Kindergarten 2 (6 years old).
You can book a tour to find out more about how this school may be the best-fit school for your child!
Housed in 2 blocks of colonial bungalows, our cosy and charming indoor spaces at Mountbatten 717 opens up to sprawling outdoor gardens specially designed by educators for children 18 months to 6 years of age.
Our award-winning gardens are magical learning spaces, created as outdoor living laboratories and nature classrooms.
Children are offered an inquiry-based curriculum that integrates across different developmental areas including literacy, numeracy, science, and creative arts. Our educators work alongside them to support and facilitate their investigation, observations, and research.
These meaningful experiences and projects are also delivered in Chinese, as our children are immersed in a bilingual environment throughout their time in school.
Highlights
Trusted inquiry-based bilingual programme

Innovative facilities including a treehouse, cycling track, nature construction atelier and early years science lab

Horticulture and sensory gardens designed in collaboration with the National Parks Board
*Due to the latest COVID-19 restrictions, physical school tours are only available after operating hours with only 1 parent/representative per family. We continue to conduct virtual tours for all interested families. Thank you for your understanding.
Register your interest here and we'll be in touch with you soon.
Glimpse into Mountbatten 717
Whats Sets Mountbatten 717 Apart?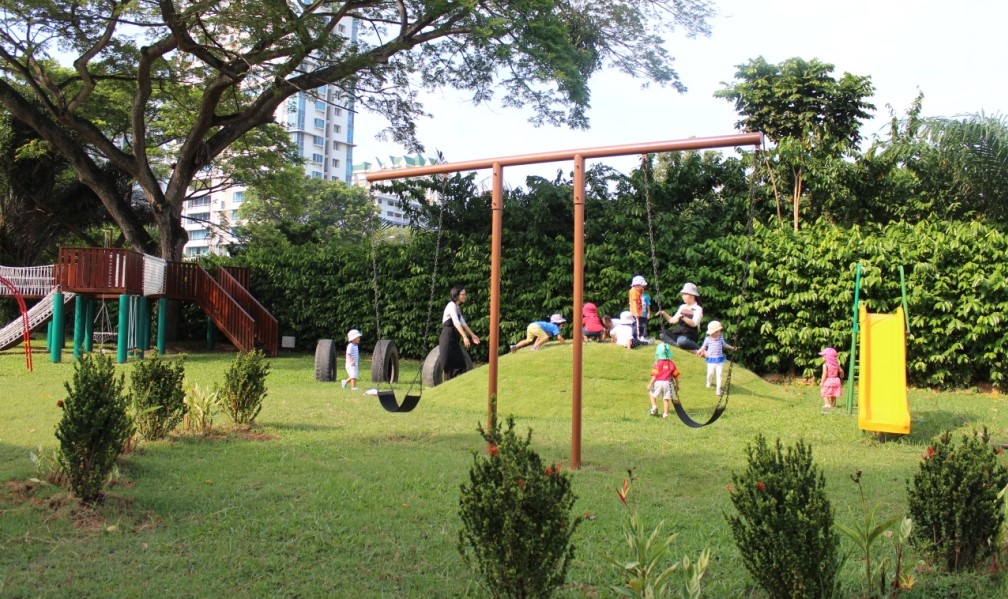 PURPOSEFULLY DESIGNED SPACES
Our outdoor gardens have been specially designed as powerful learning spaces for children to acquire key skills. Some of the features include a tree deck playground where children can develop their motor skills; a horticulture garden and Cookery Lab where children can farm and cook; a large sandpit and a water wall made for sensory play.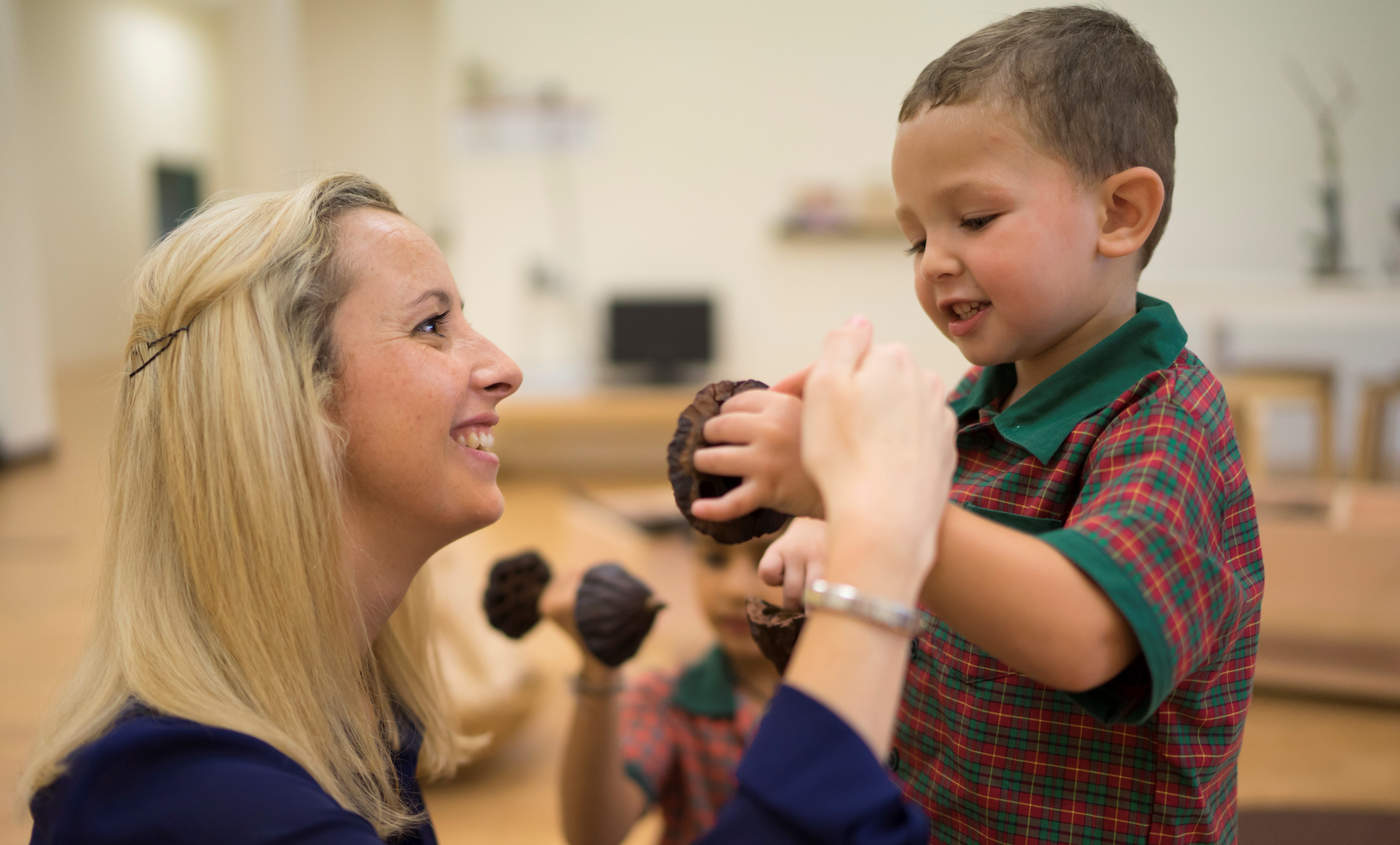 INQUIRY-BASED CURRICULUM
The EtonHouse inquiry-based curriculum is inspired by the Reggio Emilia Project. Our educators continuously observe the students and personalise their learning experiences. This pedagogy is challenging and engaging for children — they don't just acquire language and numeracy skills, they pick up critical thinking, effective communication, and interpersonal skills as well.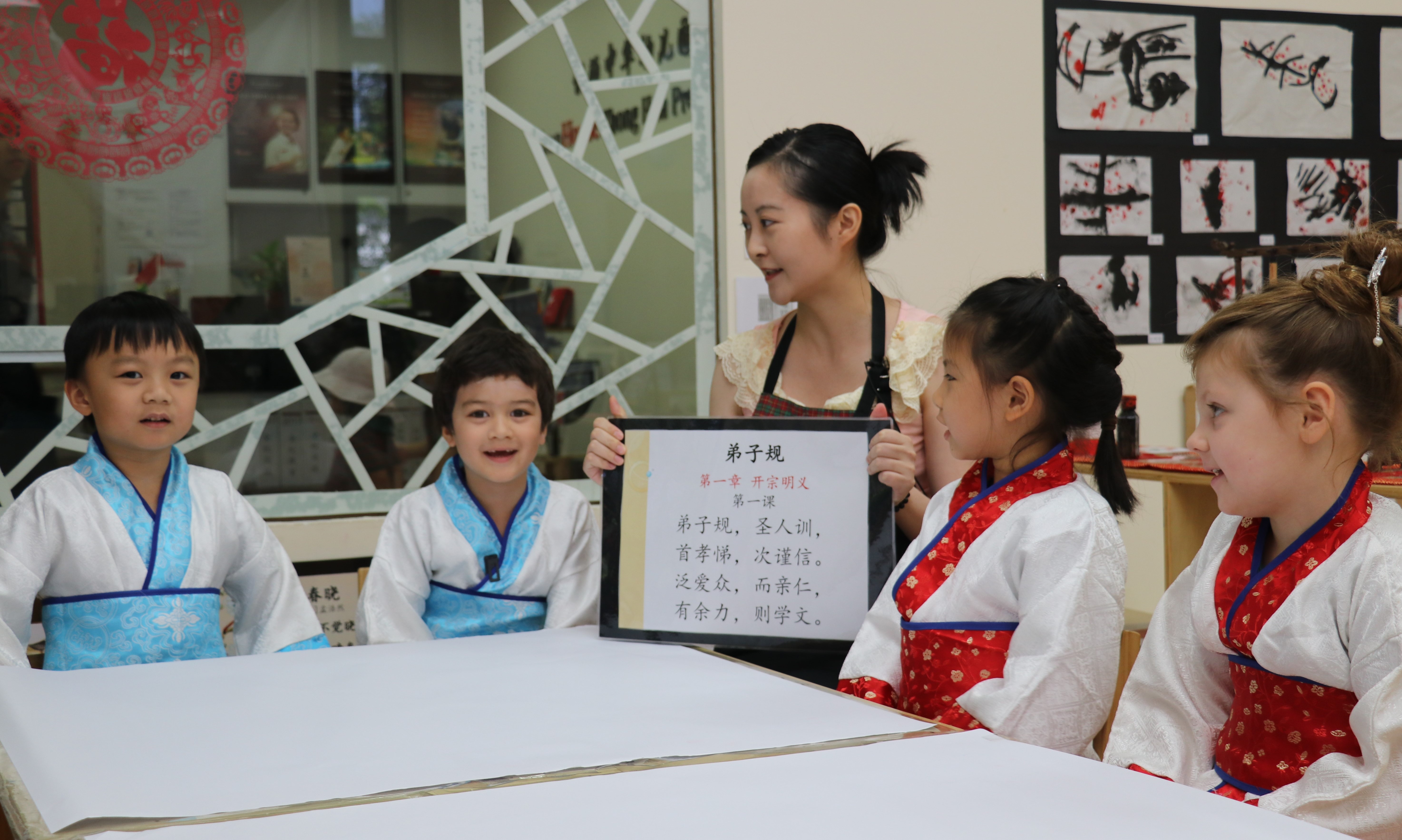 BILINGUAL ENVIRONMENT
Our English-Mandarin dual language programme empowers children to think and speak in both languages from a young age. Here, children are immersed in a bilingual environment with both English and Mandarin teachers with them throughout the day. The dual-language environment ensures that children pick up both languages spontaneously.