The EtonHouse Parenting Webinars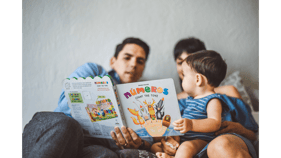 The EtonHouse Parenting series will host interactive webinars with experts who will share practical hands-on strategies and real-life experiences to help parents navigate the most challenging situations and phases as they develop deep, meaningful and sustainable relationships with their children. The series aims to support parents with approaches on cultivating a child's social-emotional competence and offers insights on respectful parenting, child safety, and behaviour guidance. Expect to hear from EtonHouse curriculum experts, renowned pediatricians, students and parents on how we come together as a community to raise happy, confident and resilient children.
---
2022
Changing parenting patterns through Respectful Parenting
Lisamarie Hughes, Principal of EtonHouse International School Sentosa and Sophia Klopp, Parent Educator and EtonHouse parent, shared valuable insights on Respectful Parenting including how to manage tantrums and meltdowns from toddlers to teenagers. You'll also learn about the importance of setting up boundaries, how to establish healthy boundaries in a respectful manner, as well as what to do when these boundaries are crossed. Last but not least, you'll learn how to repair these broken boundaries and how to deal with parenting guilt.
Sibling Squabbles Parenting Workshop
1 June, Wednesday, 6.30 - 9.00 PM
If you missed the webinar on Sibling Squabbles, here is your chance to interact with Stephanie Chalmers (Parent Educator) personally as we delve deeper into more research and share practical tips to manage conflicts peacefully among your children. Sign up for this free workshop to connect with like-minded parents and start your respectful parenting journey with us.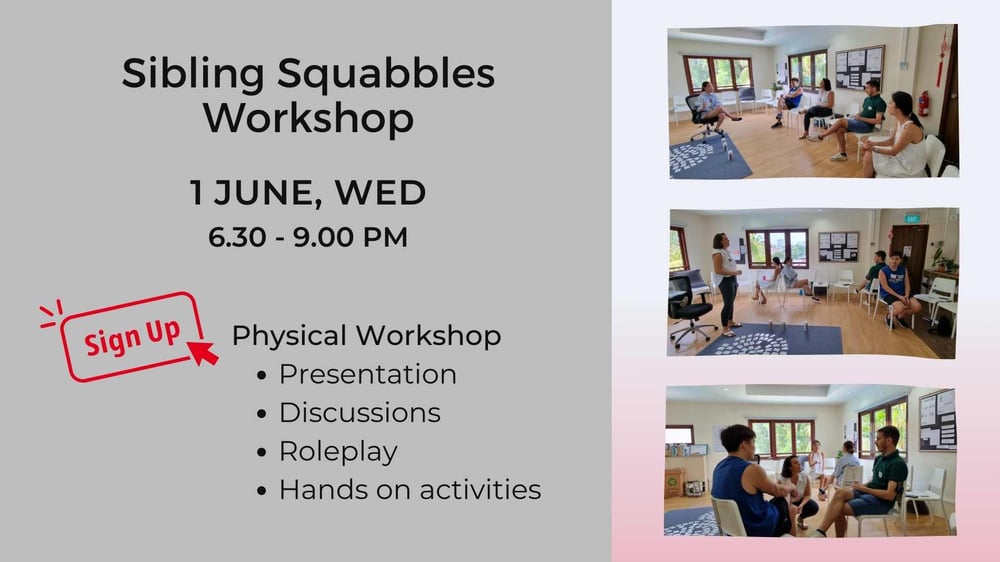 Part 2 - Sibling Squabbles: Resolving conflicts peacefully
To reduce the jealousy, frustration, and competition that comes with sibling squabbles, we invited Matthew Scott, Principal of Middleton International School and father of 3 children, and Stephanie Chalmers, Parent Educator and mother of 2 children, to share approaches to use these conflicts as teaching moments to help their children form a loving bond with each other.
Click here to watch the video.
Part 1 - The Language of Acceptance: Understanding Feelings
Tracy Dawson, Curriculum Coordinator at EtonHouse International School Sentosa, and Stephanie Chalmers, Parent Educator and our EtonHouse parent, discussed the language of acceptance and how we can help ourselves and in turn help our children when it comes to managing those uncomfortable feelings we experience.
Click here to watch the video.
---
2021 WEBINARS
Part 6 - Respectful Parenting
What does it mean and does it positively impact interactions with our children?
The hardest part of parenting is recognizing how our emotions and choice of words can have an impact on our children. What if you can turn these power struggles into teachable moments you and your child can learn from? It is never too late to start practising respectful parenting in your family.
Rebecca Gough, Principal of EtonHouse International Pre-School Mountbatten 718, and Sophia Klopp, our EtonHouse parent and a Certified Parent Educator of Positive Discipline shared approaches to incorporate respectful parenting in your daily interactions with your children at home and in school.
Click here to watch the video.
Part 5 - Supporting Your Child's Growth And Development
Having a good understanding of your child's development at each stage of growth helps you to support and nurture their minds and bodies. Dr Amy Wang, Specialist in Paediatric Medicine, from Raffles Hospital and Denise Teo, Pedagogue, from EtonHouse International School discussed the key factors to provide a healthy, safe, and secure environment for your child's growth and development. Click play to view the recorded video below.
Alternatively, click here to watch the video.
Part 4 - How Do We Nurture Resilience In Our Children?
Our Design & Technology teacher from EtonHouse Orchard, Adrian Bennett, is also a GUINNESS WORLD RECORDS holder for the longest triathlon completed. Together with Ng Yi-Xian, Executive Director of EtonHouse International Education Group, who is also an avid sportsman they discussed tips on training the mind and body, and strategies to build grit and perseverance in our children to help them cope with the challenges as they grow. Click play to view the recorded video below.
Part 3 - Stress and Mental Health
How can you ensure your child's emotional wellbeing and build on their resilience to cope with challenges in life? In the third episode of the EtonHouse Parenting Webinars, Dr Gina Dahel and Nysa Kaprani discuss the effects of stress on child development and tips to combat stress. Click play to view the recorded video below.
Part 2 - Safe Environments
How can you create safe environments at home and outside for young children? Dr Diana Lin shared tips on the prevention of common accidents at home and outdoor in the second session of the EtonHouse Parenting Webinars, Safe Environments. You can view the recorded video below.
Alternatively, click here to watch the video.
Part 1 - Kindness and Empathy
How can you nurture empathy in your children? Our first session of the EtonHouse Parenting Webinars,
The Language of Kindness, has concluded. Y
ou can view the recorded video below.
Podcast: What is Respectful Parenting- Understanding the basics
What does it look like when it comes to parenting and real-life interactions with children? In our latest podcast, we speak to Li Ling Phua, Director of Chapter Zero, who has been instrumental in creating a large community of parents and caregivers who are passionate about supporting children respectfully.
Strategies and Tips from Experts
It can be challenging managing children's emotions and guiding them to self-regulate their emotions. Explore the theory of 'Respectful Parenting' and how it can help build strong mutually respectful relationships with your child. You'll learn from experts Denise Teo, Pedagogue at EtonHouse International School, Lisa Marie Hughes, Principal, EtonHouse International School Sentosa and Phua Li Ling, Director of Chapter Zero on this very powerful parenting method and how to put these principles into practice at home, even in the most challenging situations.
Source: HoneyKids Asia
Respectful Parenting- What it looks like in practice
As teachers, we are constantly aiming to build and nurture trusting and honest relationships with parents and children. Together as invested stakeholders in children's development and learning journey we are able to unpack respectful parenting techniques and strategies that support both parents and children with transparency and honesty. Read more here.
Respectful Parenting- Question & Answer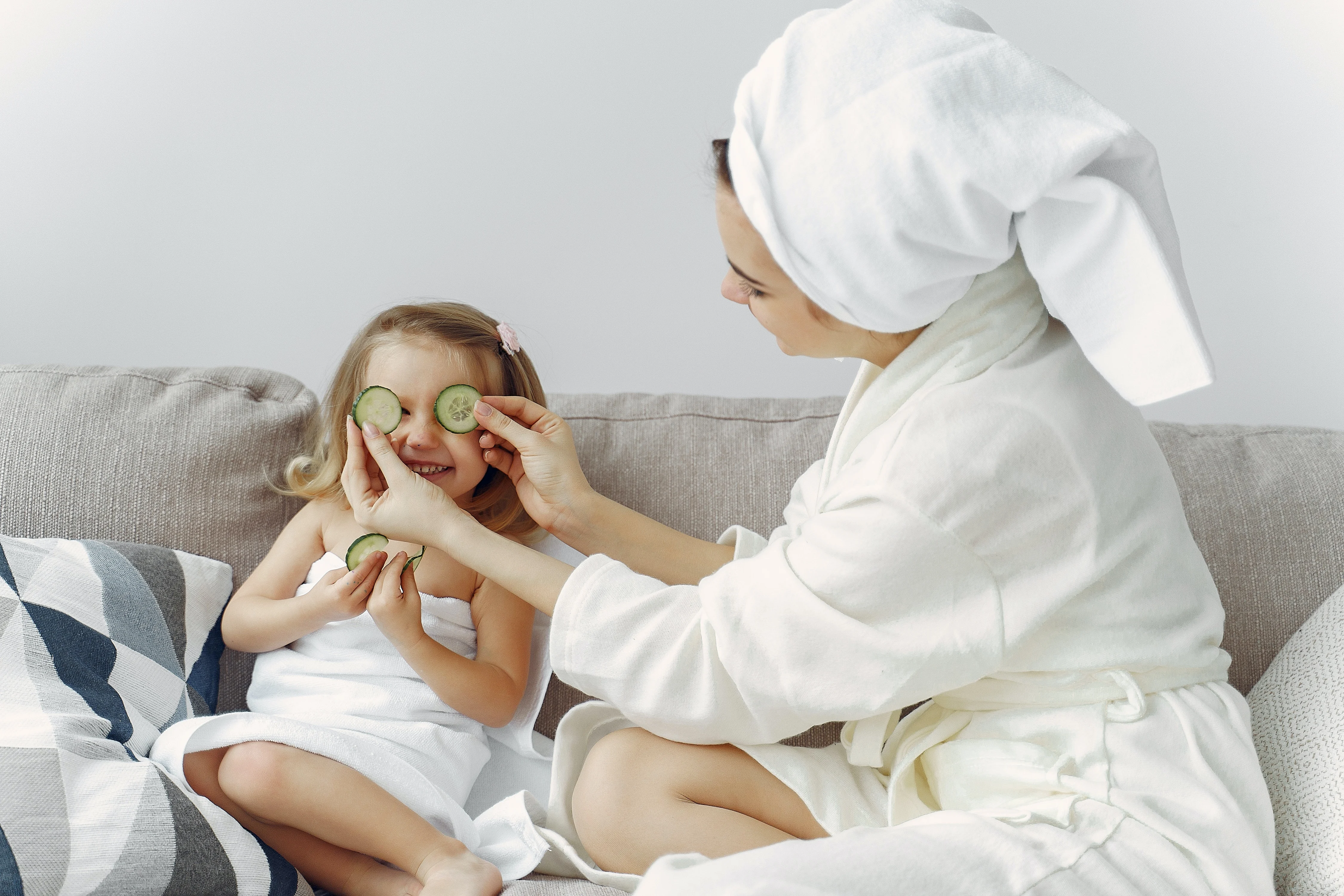 EtonHouse Parenting Question and Answer Series
: respectful parenting is an approach to caring for our children. Parents who practice this approach, often reflect on how they would like to be treated and apply it to their child. We had parents coming forward with challenges and struggles in nurturing a positive relationship with their children. You asked, we answered.
Resources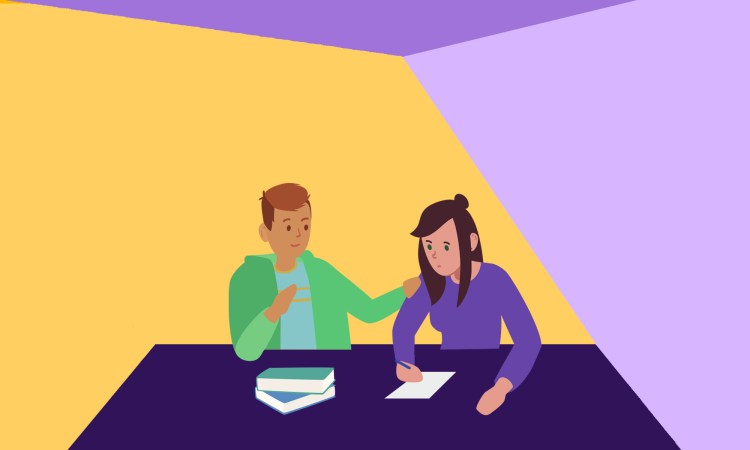 'Empathy can be developed and encouraged in young people. Psychiatrist Daniel Siegel and social worker Tina Payne Bryson explain how.'
Subscribe to our Blog
Receive regular parenting and education updates from the EtonHouse Blog.
Subscribe Here!